Gluten-free never tasted so good!
Indulge in the rich, savory goodness of our Ratatouille with Polenta recipe.
This masterpiece is a symphony of fresh, seasonal vegetables and creamy polenta that's sure to delight your taste buds and nourish your body. 
Whether you're gluten-sensitive or simply looking for a scrumptious, veggie-packed meal, this dish is a must-try. Give it a whirl in your kitchen and let us know how it turns out!
A tip from my 28 Day Mediterranean Intermittent Fasting Diet Program Replace butter and margarine with healthy oils. Use olive oil, a good source of heart-healthy monounsaturated fats, as your primary fat for cooking and baking. Other plant-based oils, such as canola or walnut oil, are also rich in heart-healthy monounsaturated and beneficial omega-3 fatty acids.

Now for another amazing recipe Ratatouille and Polenta!
Ratatouille Serves 6
Ingredients:
¼ cup of olive oil
2 large onions, sliced
1 medium eggplant, cut into 1‐inch cubes
2 green peppers, chopped
3 zucchini, cut into 1/2‐inch slices
3 minced garlic cloves
1 ‐ 28 oz. can of tomatoes, drained
½ teaspoon of salt
¼ teaspoon of pepper
1 teaspoon of oregano
½ teaspoon of thyme 

Directions:
1. Heat oil in a 6‐quart pot and sauté onion for 5 minutes.
2. Add eggplant and sauté about 5 minutes.
3. Add peppers and sauté 5 more minutes.
4. Add zucchini and garlic and sauté 5 more minutes.
5. Add tomatoes and seasonings; cover and simmer for about 30 minutes.
6. Use as a side dish or as a sauce for spaghetti squash.
Nutrition Info: per serving, serves two
Calories: 97, Fat: 2g, Sat Fat: 368mg, Cholesterol: 0g, Sodium: 190mg, Carbs:19g, Fiber: 6g, Sugar: 5mg, Protein: 5g, Calcium: 79g
Basic Polenta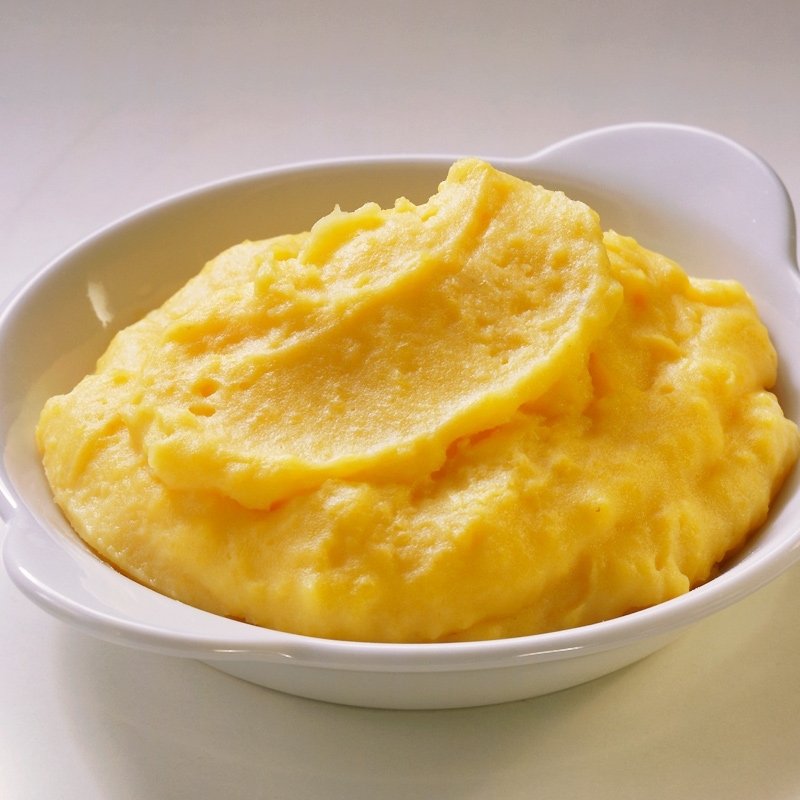 Ingredients: 
– 2 cups water
– 1/2 teaspoon fine salt
– 1/2 cup polenta
– 1/4 cup freshly grated Parmesan cheese, plus more for garnish

Directions:
1. Bring water and salt to a boil in a large saucepan; pour polenta slowly into boiling water, whisking until all polenta is stirred and there are no lumps.
2. Reduce heat to low and simmer, whisking often, until polenta starts to thicken, about 5 minutes.
3. Polenta mixture should still be slightly loose. Cover and cook for 30 minutes, whisking every 5 to 6 minutes.
4. When polenta is too thick to whisk, stir with a wooden spoon. Polenta is done when texture is creamy and the individual grains are tender.
5. Turn off heat and gently stir 1/4 cup Parmesan cheese into polenta until
cheese has melted.
6. Cover and let stand 5 minutes to thicken; stir and add salt to taste before transferring to a serving bowl.
7. Top polenta with about 1 teaspoon Parmesan cheese for garnish.
Nutrition Info: per serving, serves two
Calories: 205, Fat: 4g, Sat Fat: 2g, Cholesterol: 11g, Sodium: 772mg, Carbs:35g, Fiber: 4g, Sugar: 113 mg, Protein: 9g, Calcium: 139g
To learn about upcoming programs, offers, and strategies on resetting your mind and body for successful weight loss register join my interactive Private Facebook Group: FastLane Mind Body Reset Mastery Group.