Doctor supervised and personalized Weight Loss journey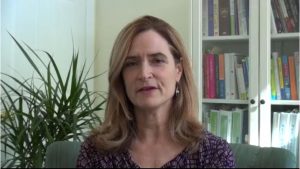 I offer a weight loss program for people who have struggled with their weight most of their lives, and those who have tried many things to shed the pounds but feel stuck and just can't do it.
Watch this video for an overview of my approach.
Are you:
Tired of not looking good in your clothes or not being able to wear your favourite jeans
Feeling a lack of control because of cravings and emotional/stress triggers
Experiencing low energy, achy joints, trouble sleeping
Overwhelmed with all the diet choices out there
Wanting to find an easy solution to maintain your weight loss for the rest of your life
Doing all the right things but wondering what is keeping you stuck from losing weight
My journey… I can relate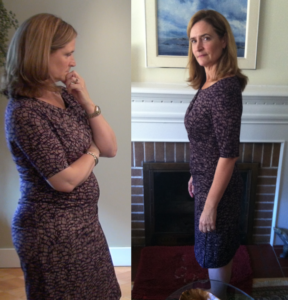 I was personally struggling to lose weight despite following all the traditional approaches. I felt quite discouraged and frustrated. I was personally stuck.
Not until I discovered this groundbreaking, innovative approach did I see dramatic results for myself. I lost 20 pounds in 6 weeks. I now see this type of result with my clients. To hear my full story watch my videoblog.
I am a Toronto based chiropractor who has done additional training in weight loss, sleep and stress management, and for the last 10 years I have focused my practice on helping people address these issues in their lives, using methods that are safe, natural and effective.
Unique approach
The main benefit of this program for me was it resolved a longstanding mystery regarding my body's weight loss patterns. This was a huge relief
read more
When I started the program, my clothes were tight, my blood pressure was going up and up, and I felt miserable all the time. In 42 days with Dr. Bovay, I lost 23 pounds & 18 inches & BP is almost at 120/80.
read more
I walked 18 holes of golf yesterday, felt great and I haven't been able to do that for years.
read more
Dr. Sher Bovay helped me lose over 40 pounds in 4 months. This has been amazing as I had not been able to successfully take off the weight after my daughter was born 18 years ago
read more
I lost 52lbs in 2 sessions of 6 weeks each. This program changed my life and I never thought I would be under 200lbs again.
read more
I am so pleased with the results as I have lost over 20 pounds in less than 4 weeks and this program has targeted my belly fat, having lost almost 5 inches
read more
Program Overview
includes a comprehensive assessment to determine realistic goals. It also helps determine the best personalized approach to set you up for success.
will help keep you on track by checking your progress, monitoring your results, and providing coaching to overcome obstacles using behavioural modification strategies as well as Neuroemotional Techniques.
which will help you stay on track between sessions.
4/ Maintenance food plan and strategies
for long term success to maintain your weight loss using techniques that are easy and flexible. Keep your weight off for good!
Read more about the Program Details

Your next step to work with me
Schedule a 30 minute Complimentary Consultation phone call with me where you will: