I am a Toronto based Weight Loss
and Lifestyle Consultant using Intermittent Fasting
through a Virtual Online Program
I help my clients lose between 20-35 pounds on average in six weeks and keep if off… even after years of unsuccessful attempts.
I walked 18 holes of golf yesterday, felt great and I haven't been able to do that for years.
read more
Dr. Sher Bovay helped me lose over 40 pounds in 4 months. This has been amazing as I had not been able to successfully take off the weight after my daughter was born 18 years ago
read more
I lost 52lbs in 2 sessions of 6 weeks each. This program changed my life and I never thought I would be under 200lbs again.
read more
The main benefit of this program for me was it resolved a longstanding mystery regarding my body's weight loss patterns. This was a huge relief
read more
When I started the program, my clothes were tight, my blood pressure was going up and up, and I felt miserable all the time. In 42 days with Dr. Bovay, I lost 23 pounds & 18 inches & BP is almost at 120/80.
read more
I am so pleased with the results as I have lost over 20 pounds in less than 4 weeks and this program has targeted my belly fat, having lost almost 5 inches
read more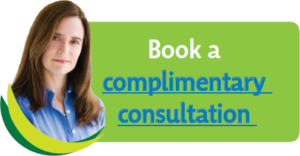 Imagine if you could:
Finally be in control of your weight
Enjoy going clothing shopping and getting dressed up
Feel attractive and confident when you meet people
Participate in activities you have avoided because of your weight
Feel energetic, healthy and pain free
If this is what you want in your life, then my approach is for you.
powered by NiceJob
Doctor supervised and
personalized Weight Loss journey
Handle your cravings and behaviours caused by emotional and stressful triggers. Raise awareness and become mindful rather than turning to food.

Nothing is Impossible… the word itself says "I'm possible"!
Inspiring a healthier you