The Mediterranean diet is well as an healthy diet alternative. I have launched a 28 day gluten free-Mediterranean intermittent fasting program. It incorporates colorful fruits and vegetables, hearty fish — plus a splash of flavorful olive oil and perhaps even a glass of red wine — among other components characterizing the traditional cooking style of countries bordering the Mediterranean Sea. Although historically rich in grains, this diet is easily made gluten free.

Hey its the next best thing to being there.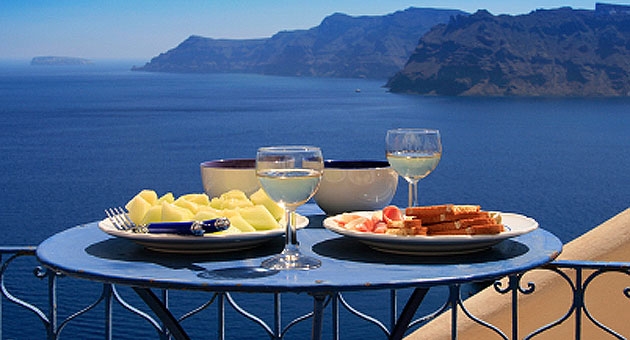 Ingredients:
Lettuce, Butterhead, raw
0.25 head, 5″ dia (5.7 oz)
Beans, green snap or string, boiled, drained, no salt added
0.75 cup (4.4 oz)
Shallots, raw
0.33 tablespoon, chopped (0.4 oz)
Himalania: Pink Salt
0.125 teaspoon (0.2 fl.oz)
Red Tomatoes, ripe, raw
1 whole, medium, 2-3/5″ dia (4.3 oz)
Potatoes, baked, flesh & skin
1 potato, small, 1-3/4″ to 2-1/2″ dia (4.9 oz)
Tuna, Light, canned in oil, drained
2.5 oz
Eggs: Whole, hard-boiled
1 large (1.8 oz)
Anchovy, canned in oil, drained
0.25 can [2 oz], drained (1.6 oz)
Capers, canned, drained
0.5 tablespoon, drained (0.3 oz)
Parsley, raw
1 tablespoon (0.1 oz)
Salad Dressings: Organic Red Wine & Olive Oil Vinaigrette Dressing
1 serving, 2 tablespoons (1.0 oz)
Ripe Black Olives, Pitted
1 serving (0.5 oz)
Instructions:
Toss the green beans with a little vinaigrette, then toss the tomato wedges in a bit of the dressing.

Mound the potatoes in the center of your serving dish, put a mound of beans at each end, put mounds of tomatoes and mounds of tuna around the beans.

Put the egg halves strategically around, and then an anchovy that's been curled up on top of each egg.
Sprinkle everything with more vinaigrette, then sprinkle on the capers, and garnish it all with the parsley.
Nutrition Info (per serving, serves 1)
Calories: 589, Fat: 29g, Sat Fat: 7g, Cholesterol: 234g, Sodium: 1792g, Carbs: 45g, Fiber: 8g, Sugar: 8g, Protein: 37g, Calcium: 157g
To learn about upcoming programs, offers, and strategies on resetting your mind and body for successful weight loss register join my interactive Private Facebook Group: FastLane Mind Body Reset Mastery Group.

Opa! Be well