As the days are getting shorter and we have to return to social isolation, I thought we should celebrate the warmth and charm of the Mediterranean. That's why this month I am giving away a 28 Day Mediterranean Intermittent Fasting Plan. It's my gift of health to you. The program is full of recipes, tips, inspirational messages and lots of beautiful images that will warm your soul and bring back fond memories of the Mediterranean for those fortunate to have been there. Here is one recipe from the program.
Baked Chicken With Tomatoes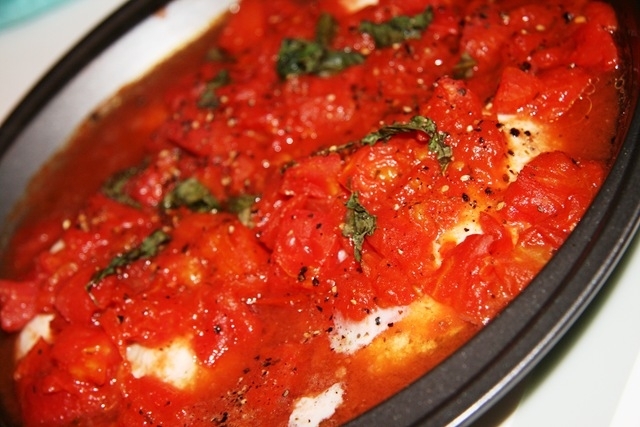 Ingredients:
6 oz. chicken, cut into pieces
2 oz. or 1/4 cup canned crushed tomatoes
1 tablespoon grated Romano cheese
salt and pepper
1 tablespoon olive oil
1 tablespoon white wine
Directions:
1. Heat the oven to 400 degrees F.
2. Put the chicken in a single layer in a large baking dish.
3. Cover with tomatoes, cheese, and salt and pepper. Drizzle the oil over, then the wine.
4. Bake 40 minutes until the chicken is cooked through and juices run clear.
5. Turn the oven to broil and cook another 2-3 minutes until skin is crisped.
Nutritional analysis per serving, services 1: Calories 475, Fat 31g, Saturated Fat 5g, Cholesterol 104mg, Fiber 1g, Protein 28g, Carbohydrates 5g, Sodium 427mg, Calcium 100g, Sugar 136mg
To learn about upcoming programs, offers, and strategies on resetting your mind and body for successful weight loss register join my interactive Private Facebook Group: FastLane Mind Body Reset Mastery Group.